Well, it's not a secret: we LOVE Greece!
From picture-perfect islands to show-stopping sunsets and from exotic beaches to stunning natural landscapes, Greece has it all.
So, for summer 2019 Greeka team members chose to visit the islands for their holidays.
Want to know where we went, what we did, and what stood out to us? (And, of course, see all the awesome photos we took?)
Keep reading!
Naxos & Tinos
Olivier M., Operations Manager
This summer I visited Naxos and Tinos. They are two beautiful islands in the Cyclades which have one thing in common… the wind!! So, after a demanding winter, I found myself surfing all day at Kolimpithra beach in Tinos and of course windsurfing at my favorite Mikri Vigla beach in Naxos. For those who love water sports but also are passionate about tradition, gastronomy, and architecture, these two islands are perfect!
Zakynthos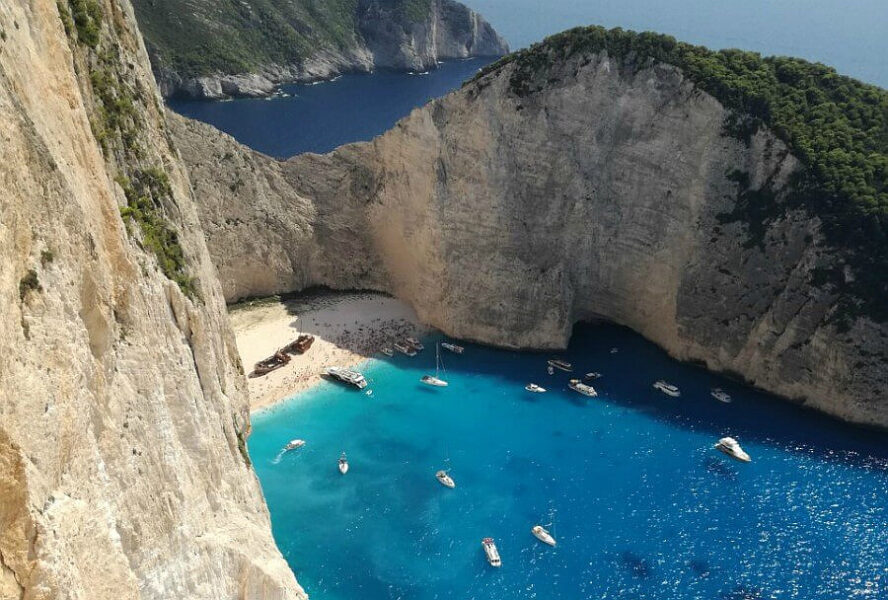 George K., Marketing and Sales Executive
It wasn't my first visit to Zakynthos. This spectacular Greek island is my favorite vacay destination! Floating on its turquoise waters, Zakynthos is the closest to paradise on earth! The best moment of this year's visit was the boat trip to Shipwreck Beach. For those who love sandy beaches, breathtaking landscapes, crystal blue waters, and intense nightlife, Zakynthos (or Zante) is the best choice for you!
Chania
Evdokia M., Account Manager
For the summer of 2019, I chose Chania! Crete is an island known for its marvelous beaches, its picturesque villages, and its amazing landscapes. I enjoyed swimming in the waters of Gramvousa, Balos, Kedrodasos, and Sougia. Also, I was enchanted by the breathtaking view of the Venetian Lighthouse and the beauty of the narrow streets in Chania Old Town. Not to mention the delicious Cretan cuisine with tasty local delicacies such as kaltsounia, ntakos, and tsigariasto lamb! This summer was hands down one of the best summers of my life..!
Kefalonia, Lefkada, and Ithaca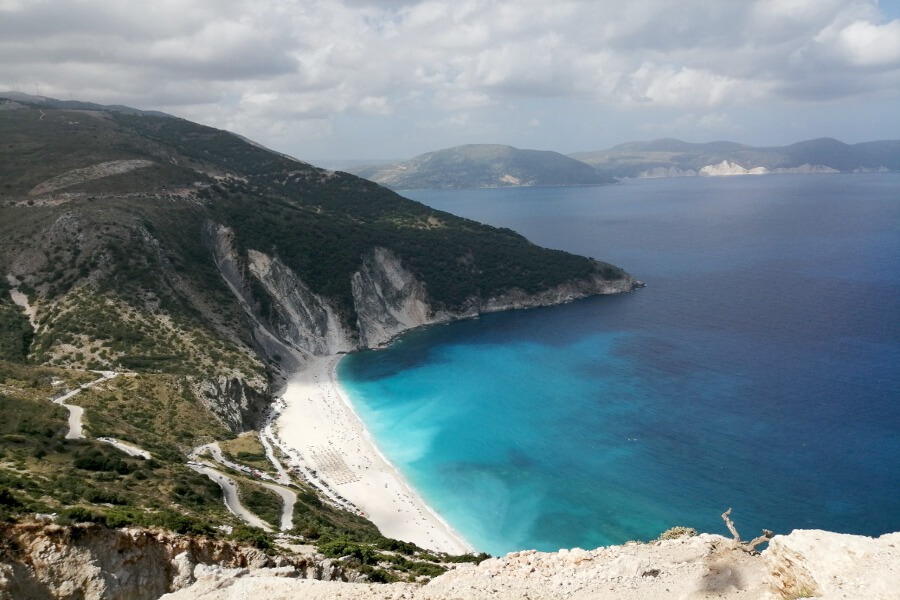 Nafsika K., Product Manager
This summer I visited three beautiful Ionian islands: Kefalonia, Lefkada, and Ithaca. The things that these three islands have in common are the amazing turquoise waters and the fantastic natural landscape. I wanted to take some time to relax, but I found myself exploring the islands to the most instead. I visited all the popular beaches, had a tour in ancient caves, visited all the traditional villages, explored highways and byways marveling at breathtaking views, went island-hopping to the small islands nearby, and the list goes on… If you love exploration, I definitely recommend these amazing Greek islands!
Chania and Santorini
Antony R., Software Engineer
This summer I visited Chania in Crete and Santorini. They both had their awesome parts. Crete stands out for its beautiful natural landscape and crystal-clear blue waters, while Santorini is worldwide famous for its breathtaking caldera, which was formed by the volcano! I really enjoyed camping in the nature of Chania and the nightlife of Santorini island. Both had plenty of places to discover!
Poros
Katia M., Digital Content Manager
This summer I went to Poros. Poros might be a tiny island, but don't let its size fool you. It has a picturesque main town, some really beautiful beaches, and a peaceful atmosphere that will seduce you. Just a couple of hours away from Athens, Poros is the perfect destination for weekend getaways as well as a wonderful base for island hopping in the Saronic Gulf. Love Bay, Askeli, and Monastiri are some of the best beaches. If you love exploration, though, you'll find many hidden beaches that will instantly become your private little pieces of paradise!
Rhodes Greece
Alexandra K., Digital Marketing and Sales Executive
This summer I visited the beautiful island of Rhodes. As I grew up there, I know all the tips for having amazing holidays on the island of the Knights! My summer holiday routine was looking like this: I would go to the beach (mainly in Kallithea Springs and Anthony Quinn's bay), I would eat delicious Greek dishes at my favorite restaurants, and I would go for a walk in the Medieval city of Rhodes during sunset time. I had an amazing time!
Oinousses
Aris P., Frontend Developer
This summer, I spent my holidays in Oinousses. Oinousses might be a tiny island in Greece, but it boasts an extraordinary natural beauty. Receiving relatively few tourists, even during the peak season, Oinousses is the perfect holiday destination for those who want to unwind away from the hustle and bustle. The beaches I visited were Bilali and Kastro, two quiet little beaches surrounded by trees. Oinousses is the absolute paradise off the beaten tourist trail!
Lefkada Greece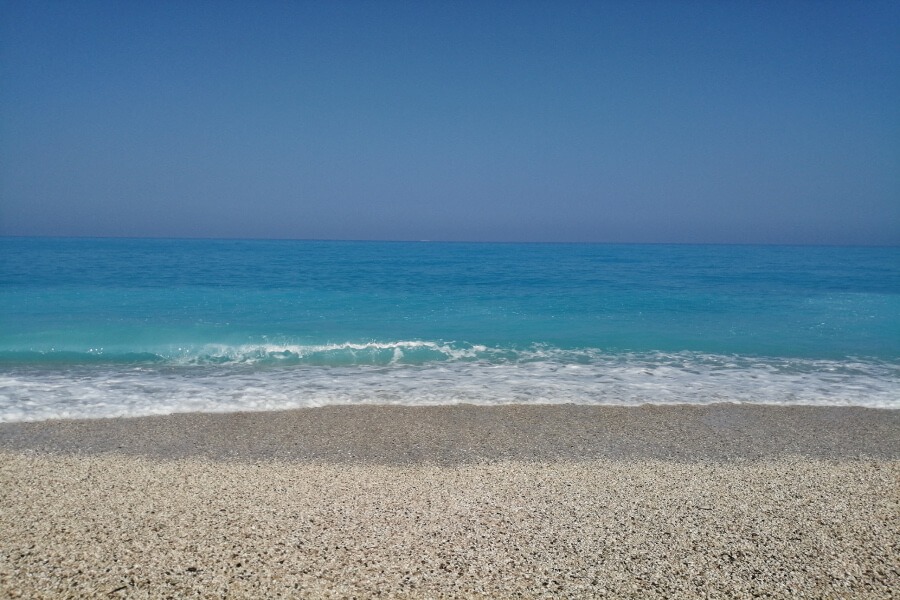 Dimitris L., Software Engineer
This summer I went to Lefkada island. The moment I saw its exotic beaches and turquoise waters I realized that it really is the Carribean of Greece! My favorite beach in Lefkada is hands down Kathisma, a renowned exotic beach with white pebbles and blue-green waters. Apart from Kathisma, I also visited Porto Katsiki beach. Porto Katsiki lives up to its reputation as one of the best beaches in the Mediterranean! Its deep blue waters and wild natural landscape were simply stunning. I can't wait to go back!
Crete Greece
Konstantinos K., Commercial Director
This summer I chose Crete for my holidays. Although I've been to Crete before, this time I was craving adventure! I wanted to explore hidden beaches, hike along paths in the heart of nature, and marvel at stunning views from the top of mountains. And that's exactly what I did! One of my favorite discoveries was Foinikodasos beach near Rethymno, a jaw-dropping beach full of palm trees. This beach is one of a kind, as it is the most tropical beach in Greece! It might be a little difficult to reach, but it is worth it, as it is -in my opinion- the best beach in Crete!
One thing is for sure. We want to relive summer 2019!
What about you? What Greek island did you visit this summer?
Join Greeka community and share the photos of your holidays in Greece with fellow travelers from all over the world!