Well, it's not a secret that Greece is one of the most photogenic destinations in the world!
The architecture, the breathtaking landscapes and, above all, the light have been admired by millions of travelers among the years and have been captured by their cameras.
So, if you have traveled to Greece recently, take that memory card out of your camera, select your best summer holiday photos and take part in the 2019 Greeka Photo Contest! Next thing you know, you might be spending your holidays in Mykonos, Naxos and Corfu or taking photos with a brand new camera!
Anything you need to know about the contest and the awesome prizes, you can find it here.
In the meantime, let's make a little flashback to previous Greeka photo contests to present you 6 of my favorite photos.
Photo by "atinayunan" (2018)
I love absolutely everything about this photo! The shades of blue and white, the simplicity of the Greek chapel overlooking the Aegean sea, and of course the symmetry, make this photo by Greeka community member "atinayunan" one of my all time favorites.
Photo by "amocher" (2010)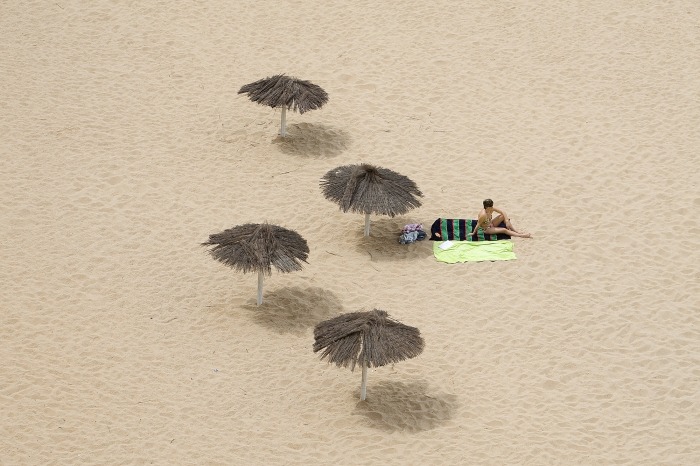 Well, I guess symmetry is my middle name! An unspoiled sandy beach, 4 zigzag umbrellas, two beach towels and a woman gazing towards the sea. Bang! You have the perfect shot!
Photo by "malcolmios" (2013)
This photo seems to have been taken in another era! It takes me back to the times when people in the Greek islands used donkeys instead of cars and windmills to mill wheat.
Photo by "pansin73" (2015)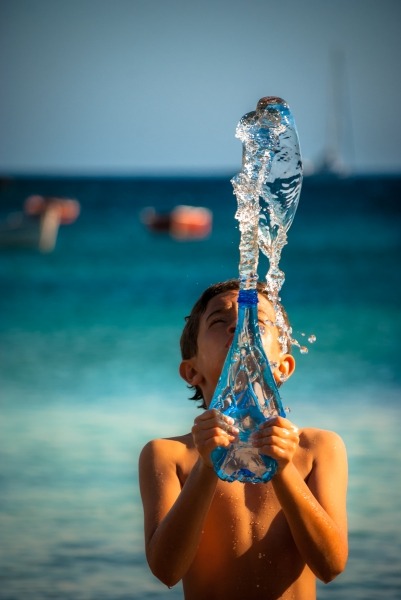 No wonder why this photo was the winner of the 2015 photo contest! Playful childhood and the Greek summer make the perfect match!
Photo by "ovivine" (2018)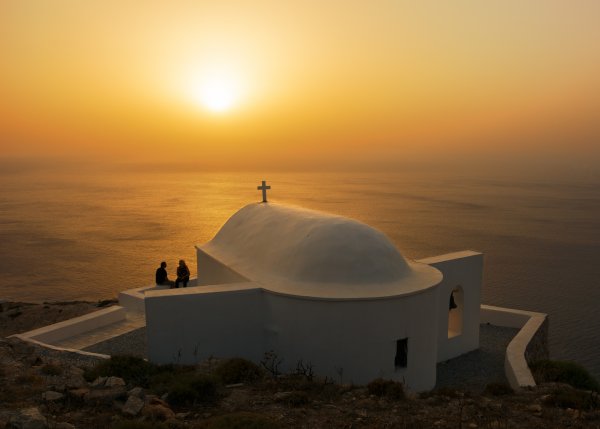 Everything in this photo by community member "ovivine" is on spot! The view, check. The church, check. The sunset, check. Two romantic figures talking and gazing, check. Perfection!
Photo by "Hy4head" (2016)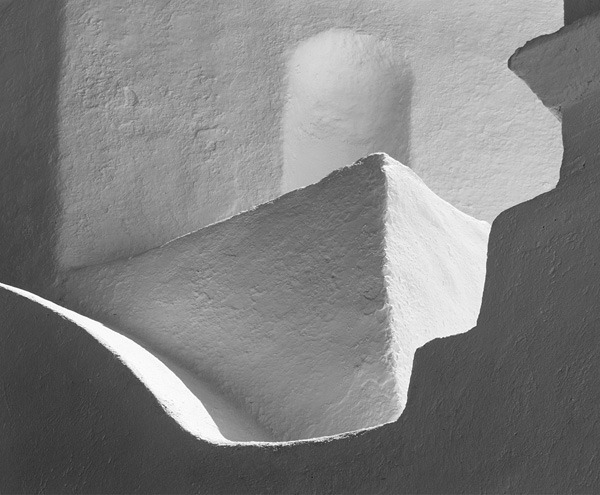 As wise men say: beauty lies in simplicity. How many shades of white can you count?
The photo contest runs until the 31st October 2019 and all photographers (amateurs or professionals) can take part with no registration fee. The theme as always is Greece. So, Greek beaches, Greek views, Greek churches, Greek villages and of course Greek cats are all welcome to our Photo contest!
Don't wait anymore. Show us the best of your Greek summer moments!
Good luck!